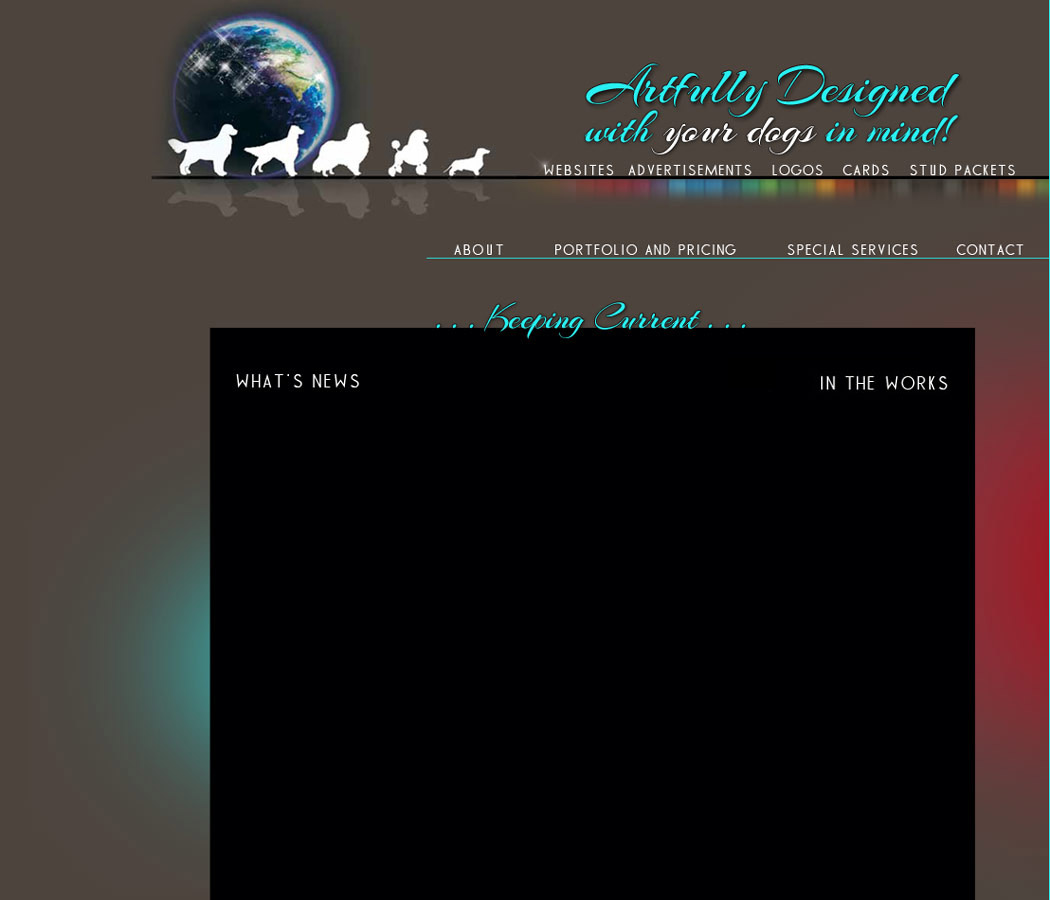 Print and Online Advertisement design ~ All Breeds




I have recently made the transition from part time to full time web and print design services! I look forward to meeting all of your creative needs!! I feel truly blessed to be able to do what I love every day!

NEW ~Parlay Goldens

NEW ~Trademark Goldens

Dalane Goldens

Newfs of Bering Strait

Aubridge Goldens

Smoketree Goldens










Copyright © 2014 Niome Dubois :: Web Design By Niome :: Website and Graphic Design for Show Dogs and more. All Rights Reserved.