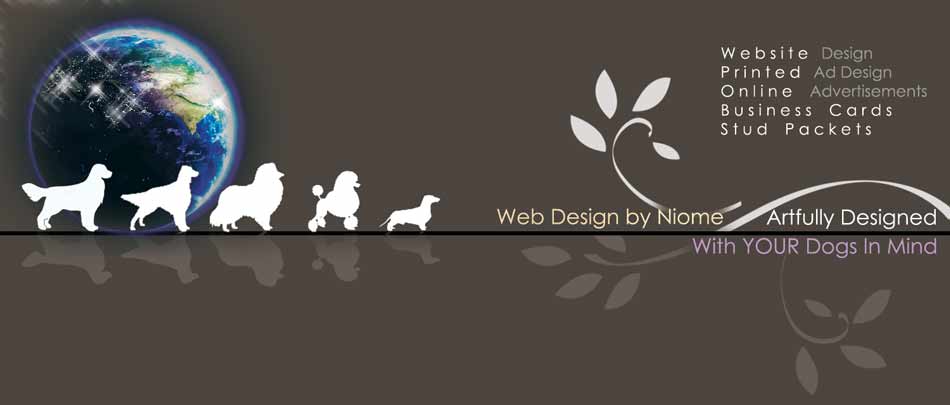 You can reach me by phone at 780-797-3064 or 780--2220172
Website redesign
from time to time clients want their websites redesigned or just a spiff up for what they already have.
Please contact me for pricing.
-pedigree links or onsite pedigrees
-occasional graphic updates (logo additions etc.)
-this package comes with one free advertisement (litter, finishing, brag ad)
-up to 20 pages
-custom questionnaire
-partnered design
-giffs and external links
- updates are included for 3 months free of charge
Litter announcement
Finishing/Brag ad
Tribute/Birthday's
Special Accomplishments
Special Announcements
Online advertisements are priced at $35.00
Front Cover and Inside cover for online mags - $45
1/2 page and side strips are $20.00
Published ads are $85.00
**all advertisements are custom designs
and camera ready!
*I believe that in order to truly be successful breeding quality purebred dogs there has to be standards - such as health clearances, healthy breeding stock and puppies, good temperaments, sound dogs, limited breeding so there is ample time for socialisation and following your club's standards for breeding practices. Any intentional misleading or withholding of information concerning breeding practices , behaviour outside the codes of ethics by your breed clubs and care of dogs will null and void any and all contracts made with Web Design by Niome.
---
---
*Pricing may vary depending on what work you would like done.
Logo Design $150
Website Design :: $350 and up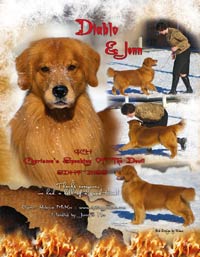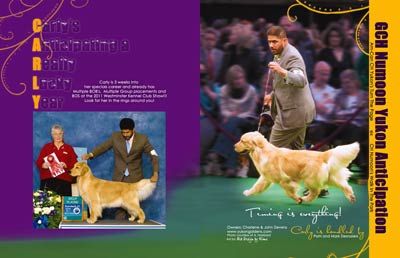 Logo design is for the person who already has a site up and running and would like an eye catching design for the tops of all their pages. My logos are professionally designed to match your existing site and showcase your dogs as well as your kennel name. For the time being I am offering an enter page to be placed at the beginning of your site free of charge for all my new logo design clients!


-Domain registration if required
-Logo design and enter page
-menu's and buttons
-photoshop elements

Business Card Design :: $85
This is a one time design fee. You own the design and can reprint as many times as you want.
Stud Packet Designs :: $150
Stud packets come with cover page design, show history and write up with custom page designs, clearances, pages for offspring pictures etc.

You also get a file you can use for downloads.
An innovative design that helps you promote your stud dog to his full potential.
---
---